Wisconsin Lutheran High School
Class of 1969
WLHS 69 Photo Gallery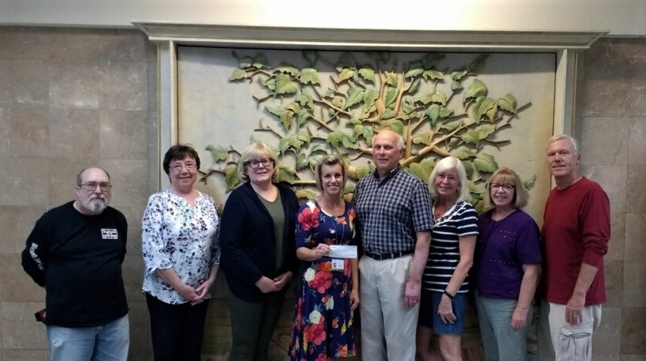 PHOTOS FROM FRI NIGHT GET-TOGETHER AT HOYT PARK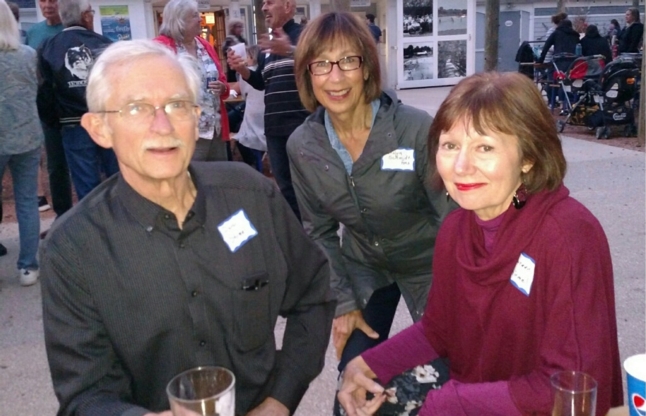 Dave Stirmel, his wife and Carolyn Schmidt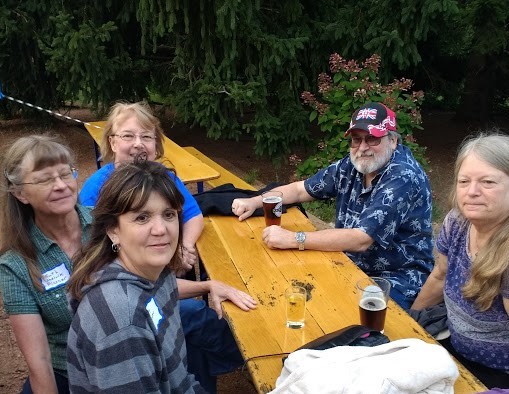 Ruth Shelvik, Karen Schulte, Jim Ziemann, Carol Sonnemann, Shirley Ziemann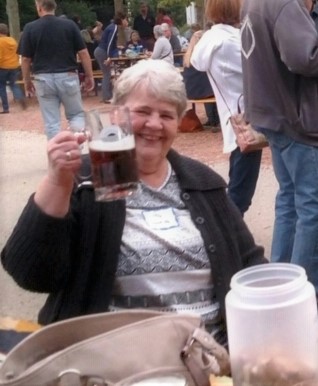 Peg Henning
Diane Reinke and Barb Boville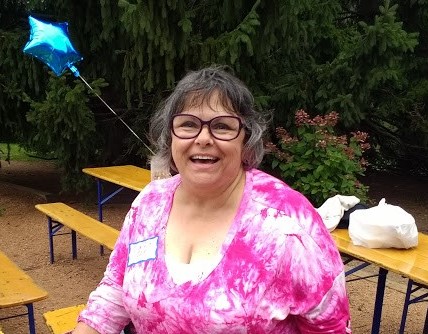 Cindy Cox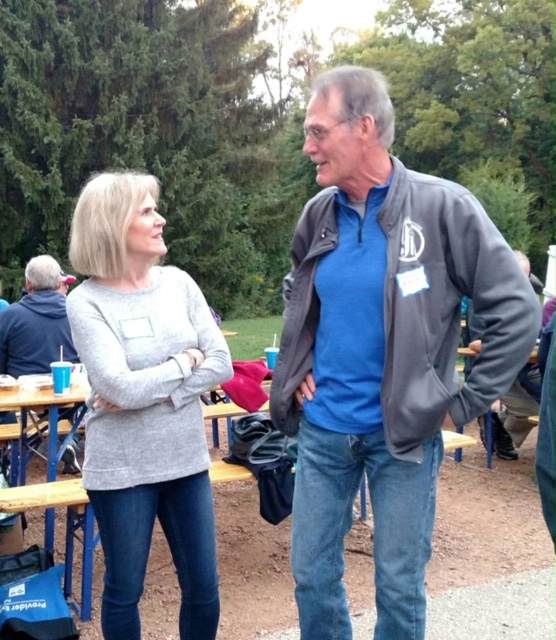 Linda Weber and Dennis Roberts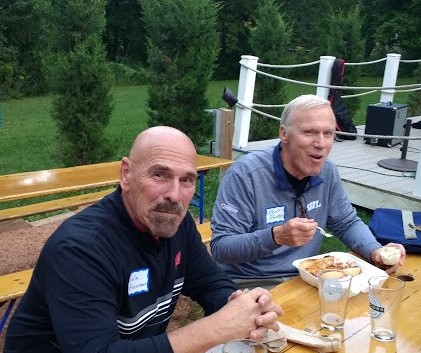 Dale Guenther & Kent Raabe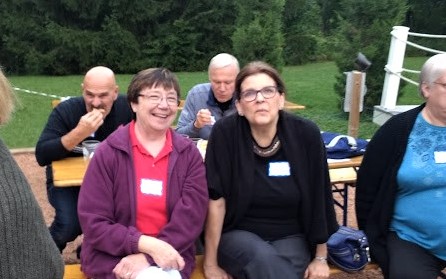 Beth Janke & Joyce Martin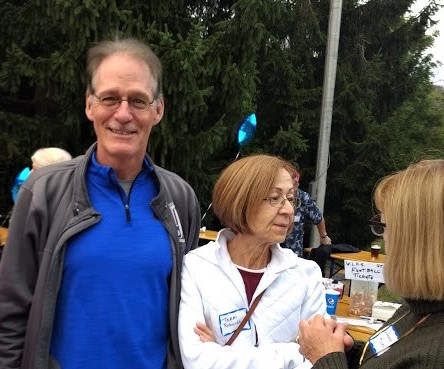 Dennis Roberts, his wife Terri talking to Diana Kuehl
Pat Cook, Carol Sonnemann, Joyce Martin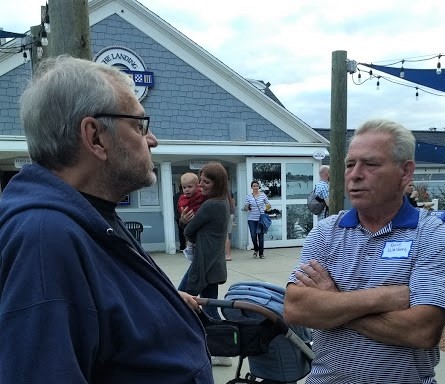 Jerry Fenske & Ernie Walbert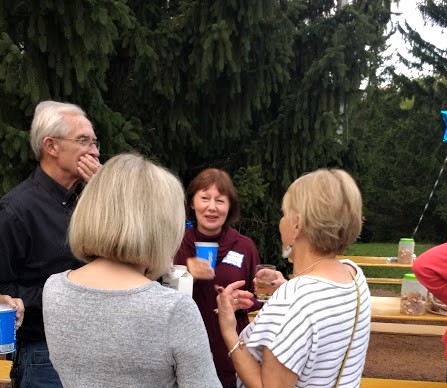 Dave Stirmel & his wife talking to Linda Weber and Lynette Muenkel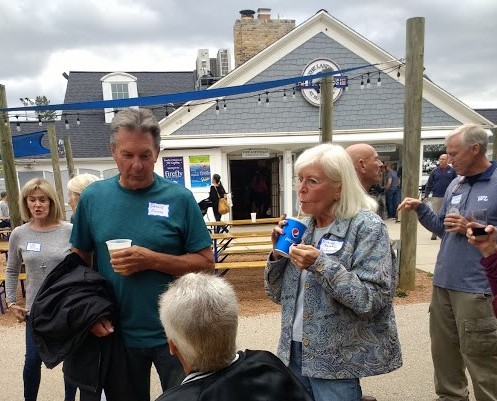 Diane Reinke, talking to classmate spouses with Linda Weber, Dale & Kent in background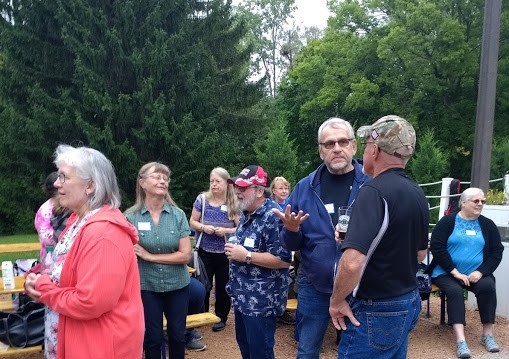 Barb Boville, Ruth Shelvik, Carol Sonnemann, Jim Ziemann, Karen Schulte, Jerry Fenske, Kim Vanden Plas, Pat Cook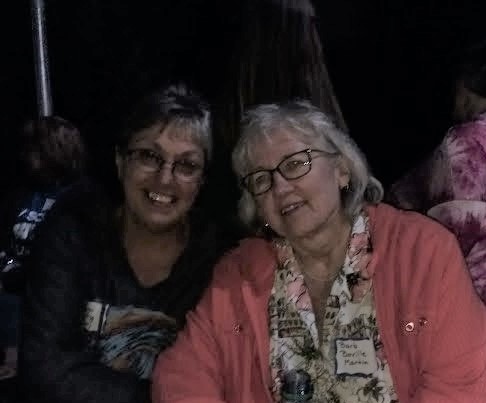 Sharon Krug & Barb Boville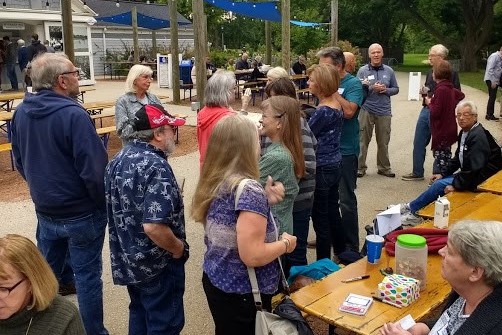 Jerry Fenske, Diane Reinke, Jim Ziemann, Janis Goede, Peggy Henning and others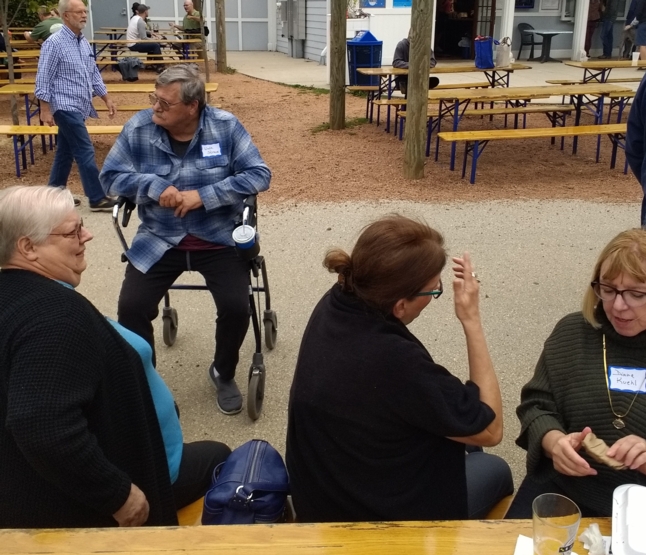 Pat Cook, Pat's husband, Wade, Joyce Martin, Diana Kuehl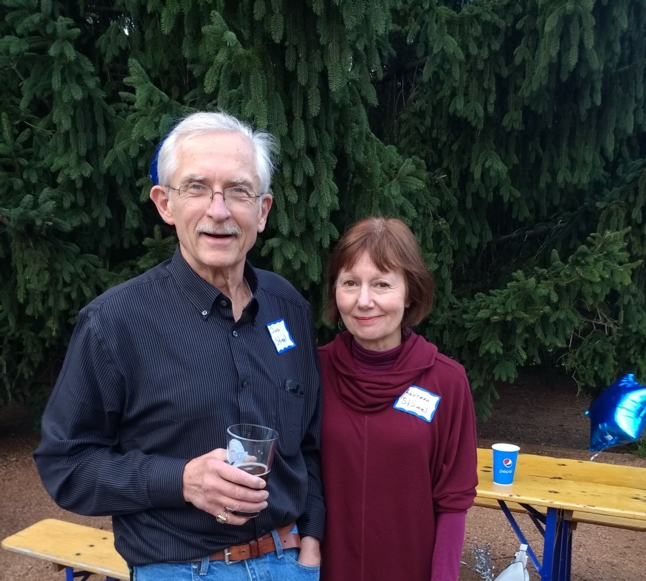 Dave Stirmel and his wife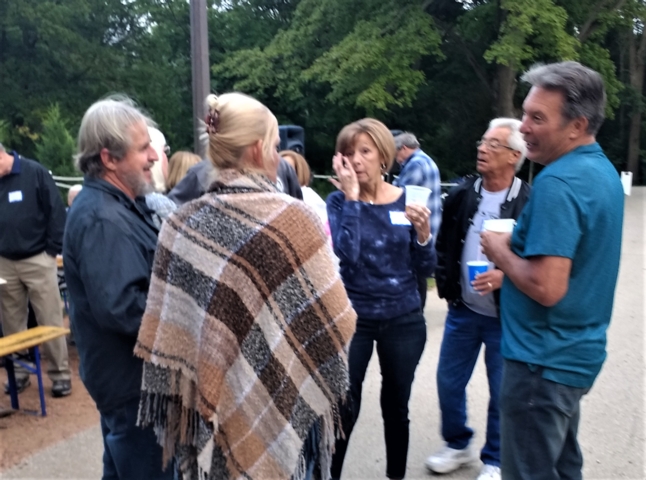 Chris Doriot, his wife, Tracy to his right, Janis Goede, classmate spouses
Janis Goede & Sharon Krug
SATURDAY NIGHT REUNION PHOTOS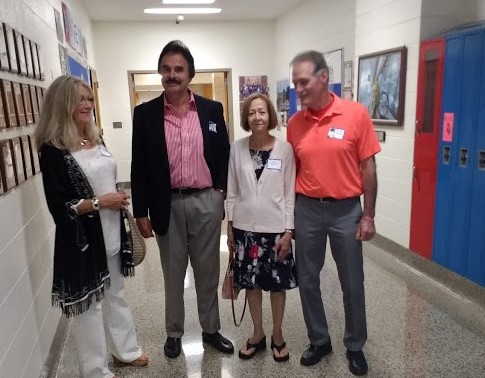 Jon Hammel, his wife and Dennis Roberts and his wife take a tour of the school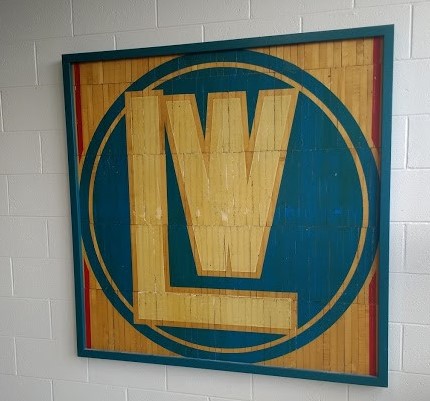 When the gym was redone the old floor was removed. This 'inner circle' was the logo that we saw every day at school. It now hangs in a hallway, a reminder of past days.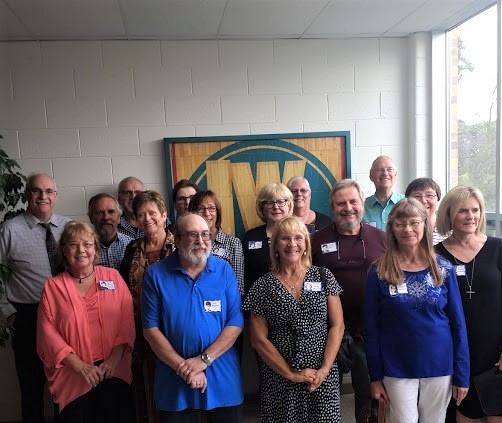 Other classmates on a tour stop for a photo op at the Inner Circle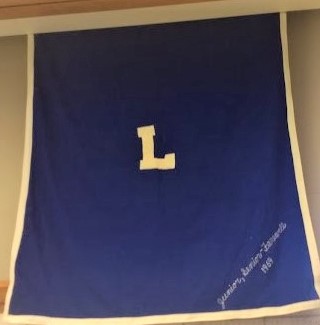 Memorabilia from Junior/Senior Farewell '69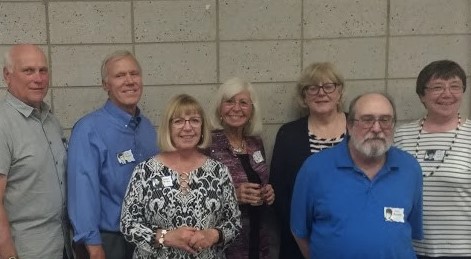 Reunion Planning Comm: Gary Kuphal, Kent Raabe, Diana Kuehl, Diane Reinke, Jean Krause, Jim Ziemann, Beth Janke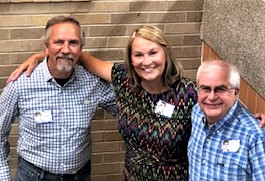 Tim Pinkert, Heidi Mierendorf, Cary Kuenn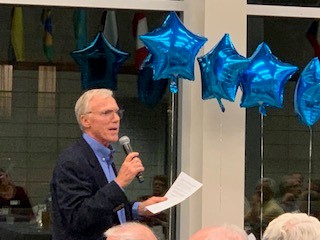 Kent sharing a special message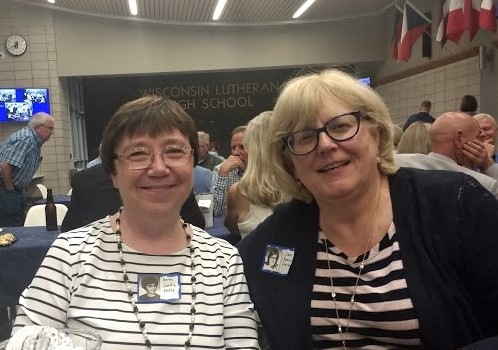 Beth Janke & Jean Krause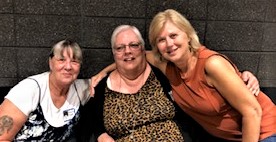 Mary Ruddat, Pat Cook, Linda Passow
Sharon Krug, Chris Eggers, Chris' husband Jim Dittmar, Karen Schulte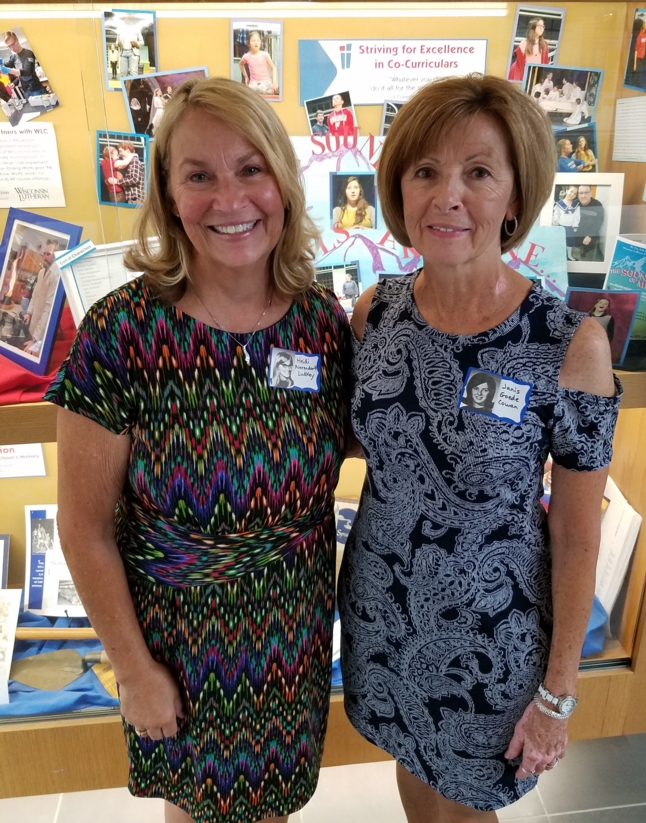 Heidi and Janis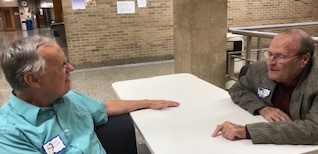 Loren Lucht and Greg Mahlberg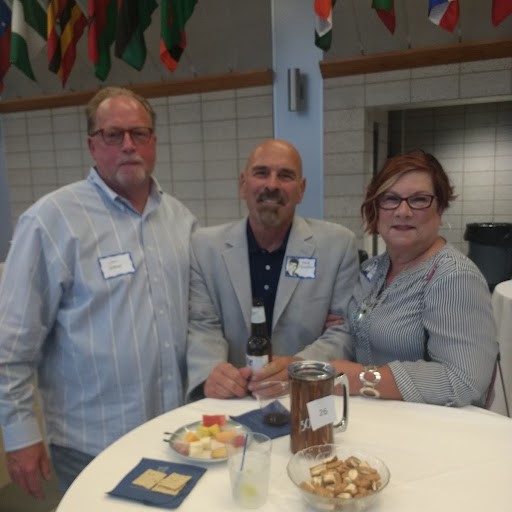 Jim Dittmar, Dale Guenther, Chris Eggers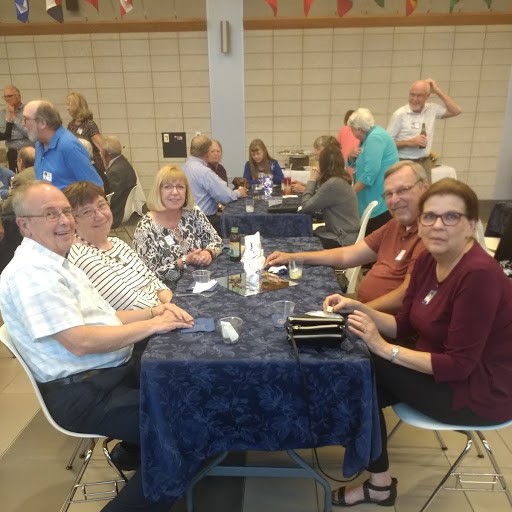 Beth Janke with husband, Carl Nolte, Diana Kuehl, Joyce Martin, Barb Gariepy's husband, James Saunders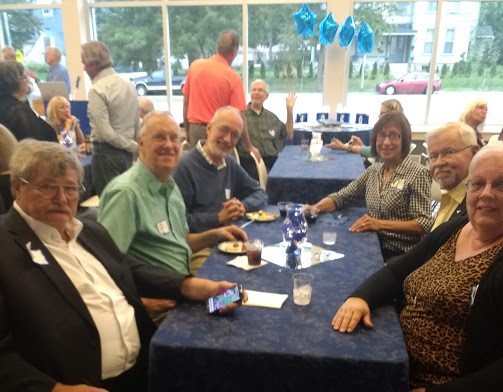 Wade Strace, Loren Lucht, Dave Fons, Carolyn Schmidt-Fons, Rich Leach, Pat Cook-Strace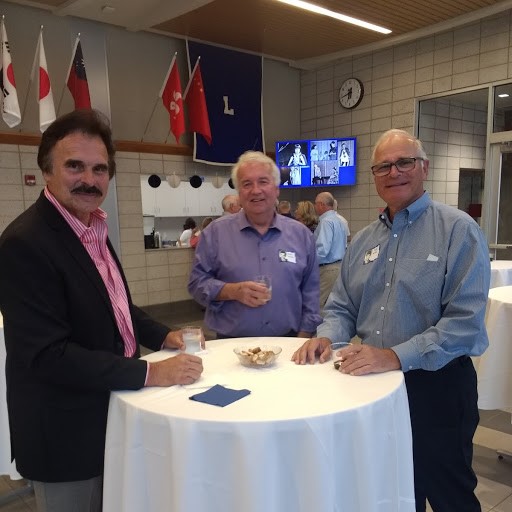 Jon Hammel, Mark Sasada, Todd Witte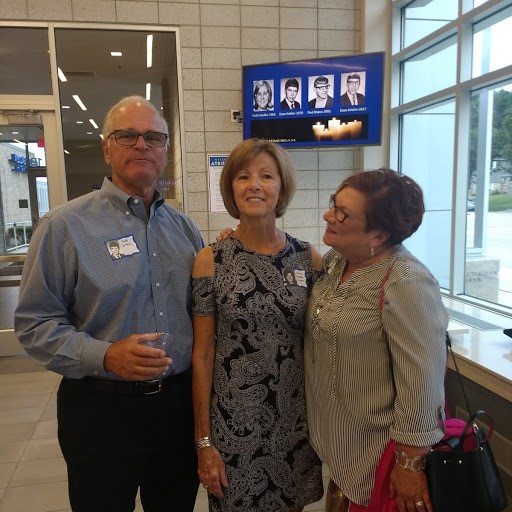 Todd Witte, Janis Goede, Chris Eggers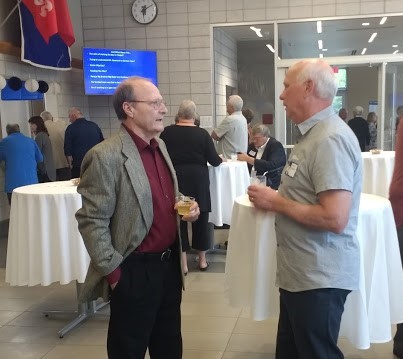 Greg Mahlberg & Gary Kuphal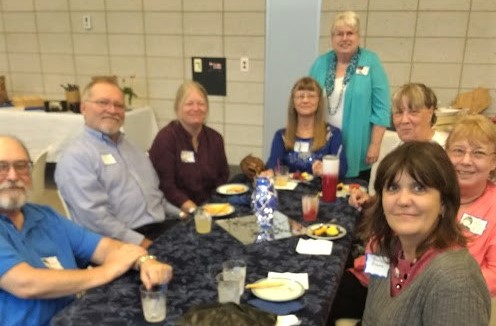 Jim Ziemann, Richard Klein, Carol Sonnemann-Klein, Ruth Shelvik, Janice Kyler, Mary Ruddat, Karen Schulte, Shirley Ziemann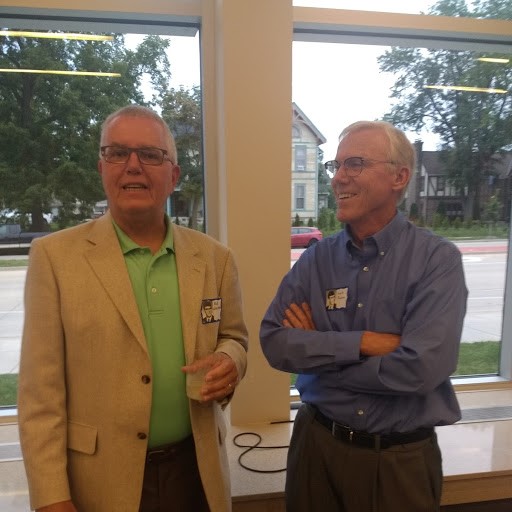 Rick Witzlsteiner & Kent Raabe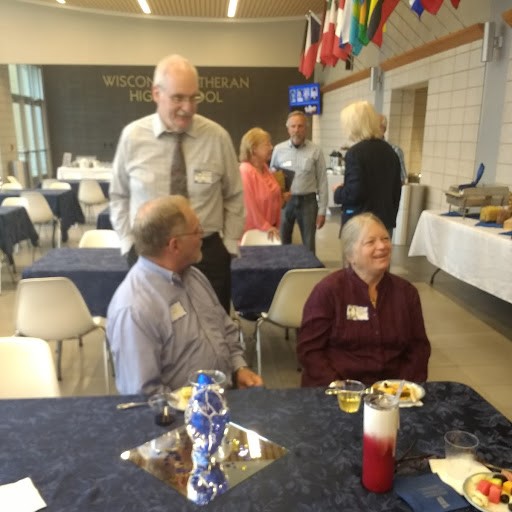 Mark Schroeder, Richard Klein, Carol Sonnemann-Klein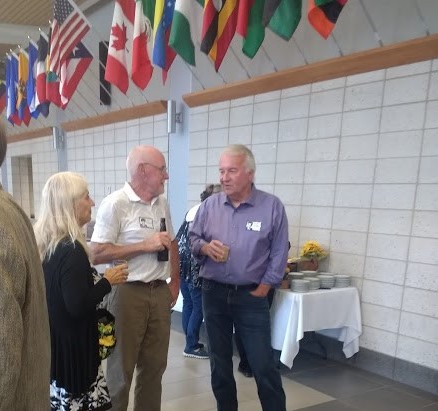 Kim Vanden Plas with wife, Saundra and Mark Sasada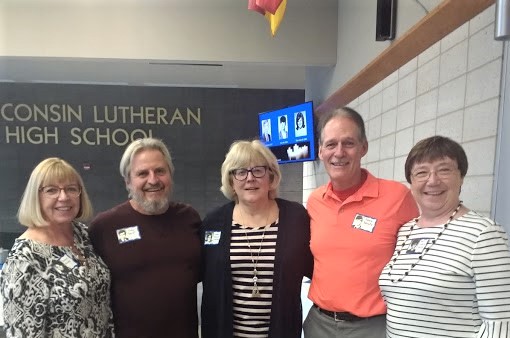 Salem grade school grads - Diana Kuehl, Chris Doriot, Jean Krause, Dennis Roberts, Beth Janke
Tim Pinkert & Cary Kuenn, sorry they're a little fuzzy, they were much clearer in person :)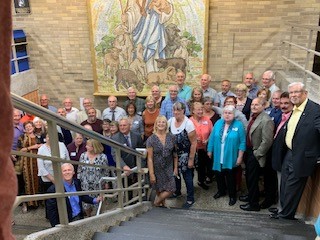 Class photo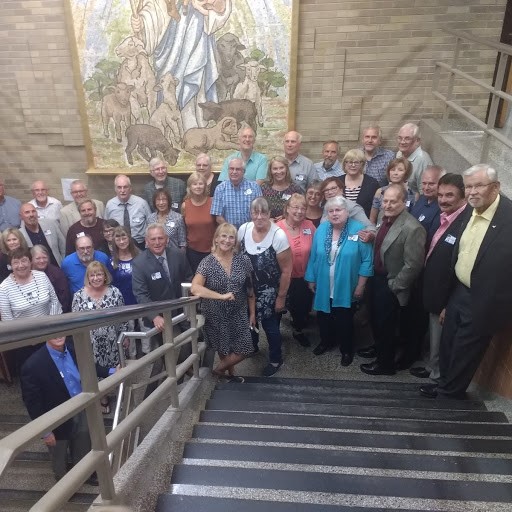 Well not everyone made it in, but we tried!
YEA HEIDI AND HER HUSBAND TO THE RESCUE...EVERYONE IN ONE PHOTO!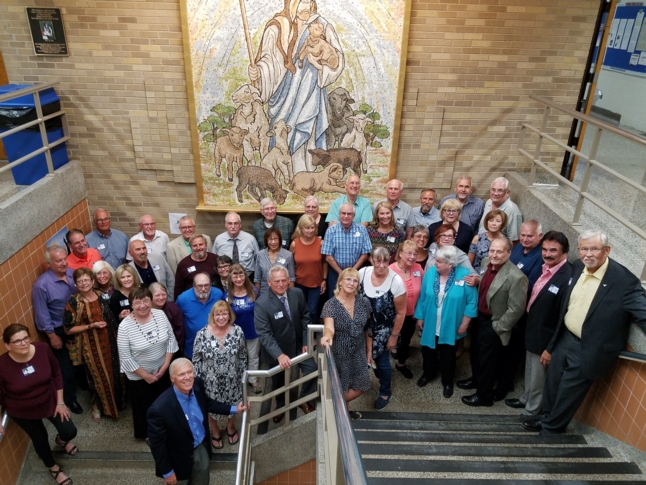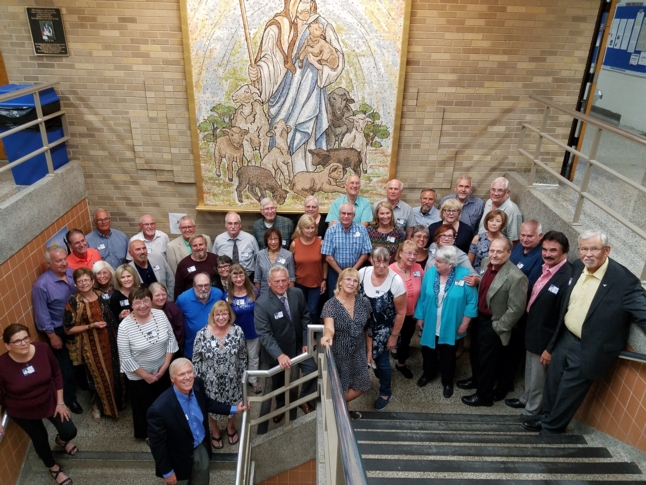 Just to show how confused we all were by this process :)